The Sweet Spot Six-Pack is $3.99. There are a variety of frosting color choices and each is topped with sugar crystals. The sugar crystals give these button cookies a nice crunch. The frosting is creamy, and the sugar cookie base has a nice flavor and texture. The cookies are about one and a quarter inches (3.81 cm) in diameter.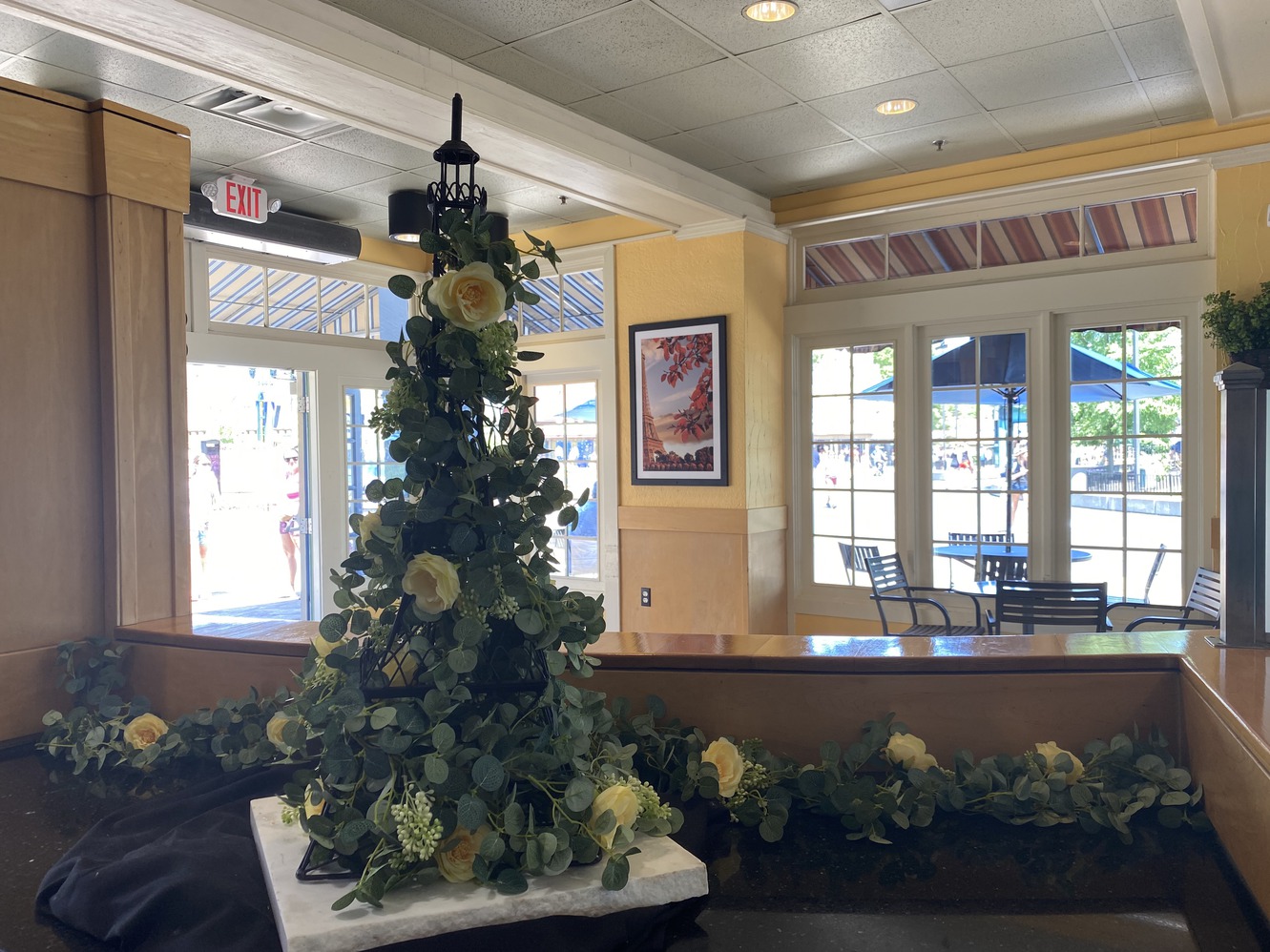 The French Corner is a little cooler and quieter inside than a lot of the sit-down areas on International Street. This shop has coffee like Starbucks across the way, but has both indoor and outdoor seating. The interior is pictured here, with an Eiffel Tower adorned in golden roses. This shop also has baguette sandwiches.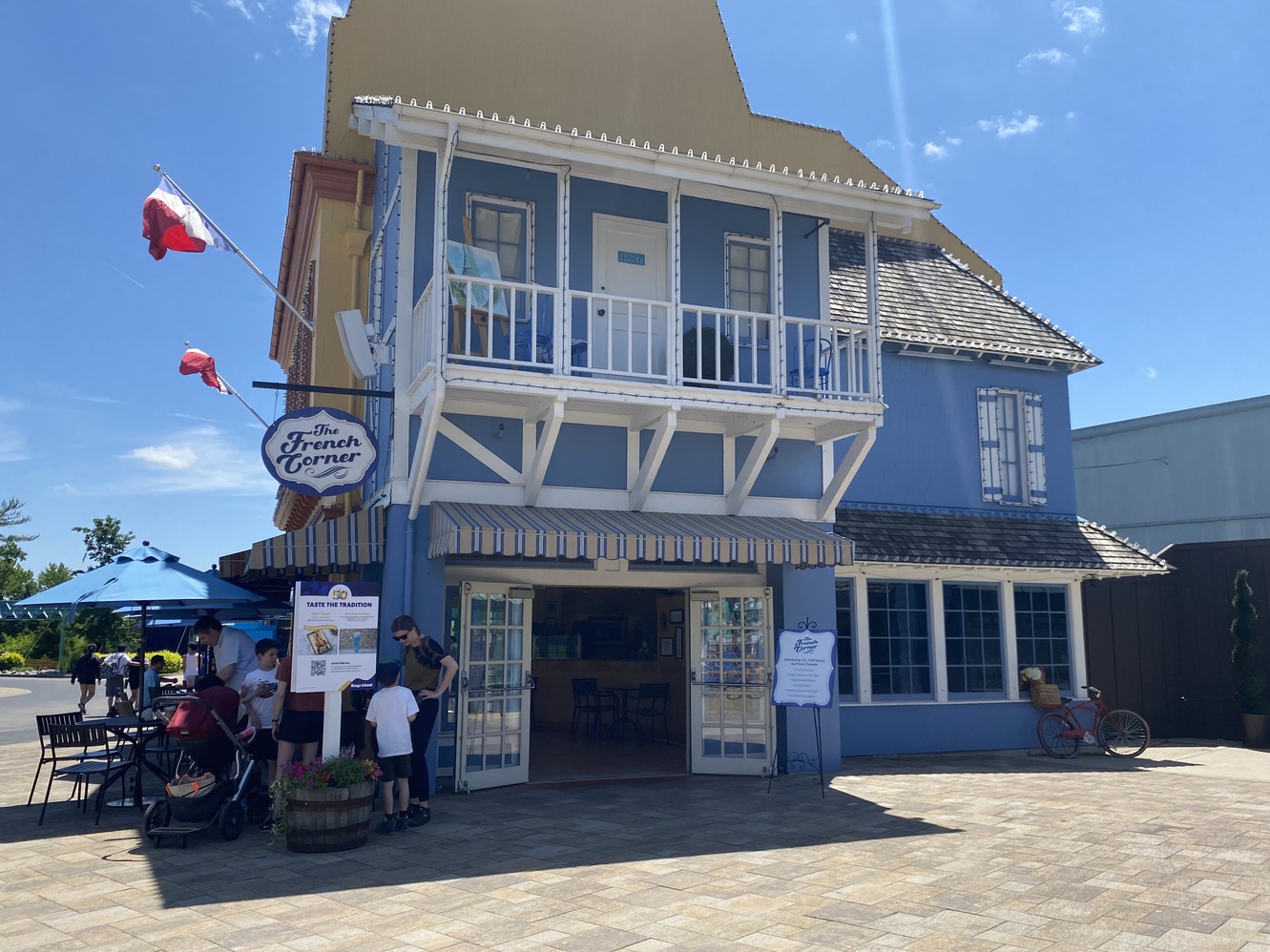 The facade of The French Corner is decorated in French cottage style. The exterior is painted in a pleasant French blue, and there is a bicycle with a wicker basket parked on the right. When both sets of doors are open here, as they are now, there's a nice breeze gently blowing through the shop.